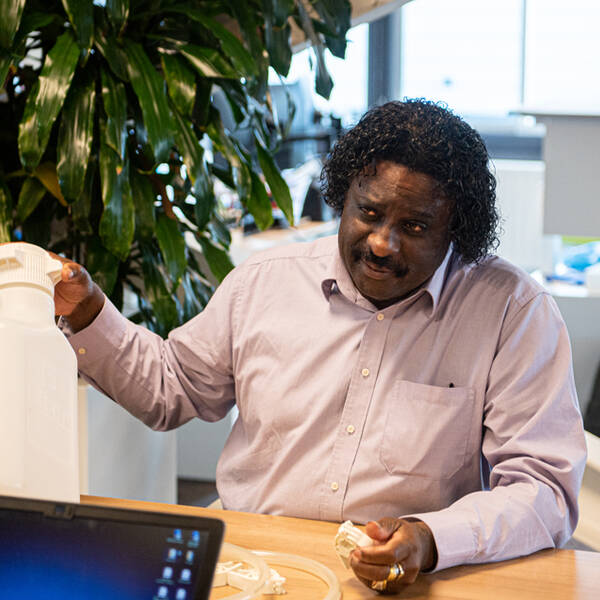 Our view on quality
The quality of the products and systems that are used plays an important role in the (bio) pharmaceutical industry, in hospitals and pharmacies, but also in the food industry and other ultrapure processes.
For us, quality is more than the quality of the single-use product itself (for example, it also involves the materials required to do this, the production conditions or the Certificate of Conformance).
According to the cGMP regulations, pharmaceutical companies are obliged to conduct a risk analysis to determine which factors are critical for safeguarding the quality and continuity of the medicine and how serious the risk is. Given that our single-use components and systems are often used to produce medicines and that they therefore come in contact with the medicine or an intermediate product, our products are often regarded as critical.
Quality is not an act, it is a habit" - Aristotle
For our customers, it is important that the entire supply chain for these critical products is mapped out and controlled. We help our customers with this, where possible.

To make this possible, we work closely with suppliers that produce products for the pharmaceutical industry and that therefore know which factors must be taken into account to make a product suitable for a cGMP environment. Many of our suppliers use backup plants to safeguard the availability of their products.

In addition:
We are ISO9001:2015 certified
Hitma UltraPure performs a batch registration for its products
We have procedures for our complaints, change notifications, recalls & non-conformities
We have access to a cleanroom in which we assemble single-use systems according to the specifications of our customers
We ensure that our employees are thoroughly trained
We qualify and evaluate our suppliers
We make (document) audits for our suppliers possible and we help them do this
Q(T)A Agreements can be entered into with us and our suppliers
In our warehouse, it is possible to maintain an exclusive stock in order to have quick access to the products and in that way prevent production downtime, for example.
In short, quality plays an important role in everything that we do at HITMA! Do you have any specific requirements or questions related to quality? Read more about our quality programme here or contact Esther Koornneef.
Meer over ons kwaliteitsbeleid