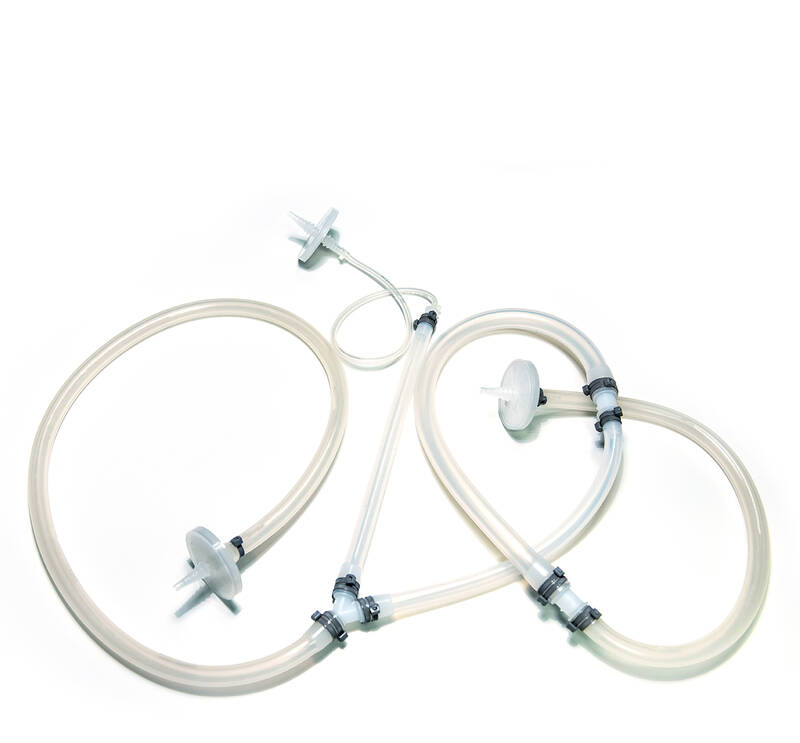 Single-use assemblies from Hitma
At Hitma we can provide you with advice about the applications for the right single-use technology in your sanitary process within the (bio)pharmacy and life sciences.
Custom-made
Our approach is always custom-made, because no single-use application is the same. We deliver ready-to-use assemblies by connecting tubing, connectors, filters, flasks or bags. Our single-use assemblies are assembled out of a broad and brand-independent assortment of products and are tested on leakage and integrity for safe and trustworthy usage.
Gamma-radiation is also an option, where we guarantee a zero-to-low bioburden. This saves you time and prevents concerns, because you do not have to autoclave the assemblies again. An official sterilityclaim (SAL10-6) belongs to the possibilities. Besides that our specialists provide the corresponding support (validation, certificates, documentation, cleanroomactivities).
Brand-independent
For the assembly of single-use systems we work together with UltraPure International. This co-operation ensures that we can produce flexible, high-grade and brand-independent products.