2023-05-10 13:58:00
2023-05-10 13:58:00
Hitma Single Use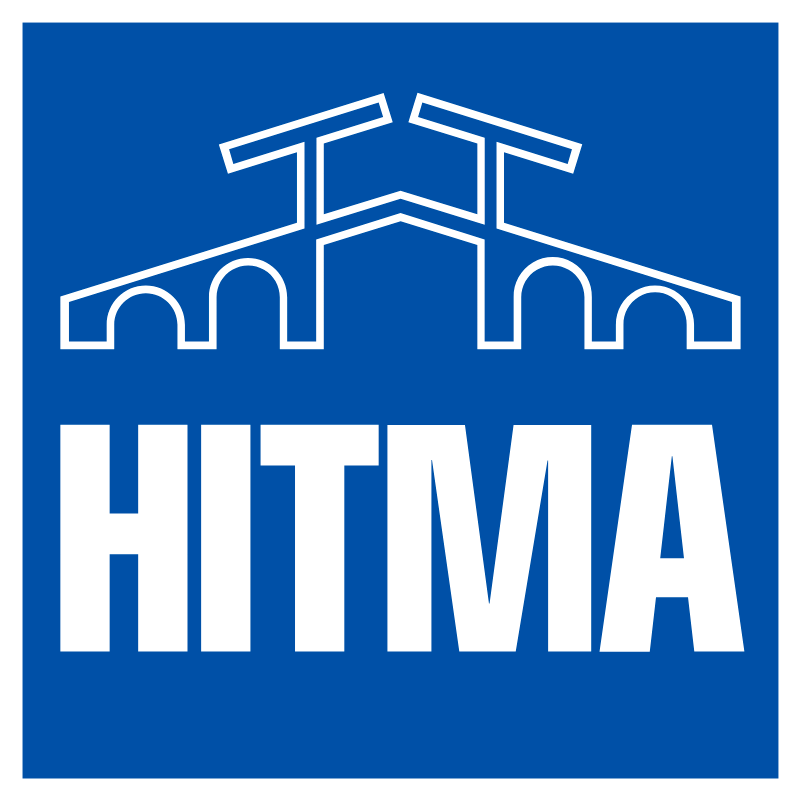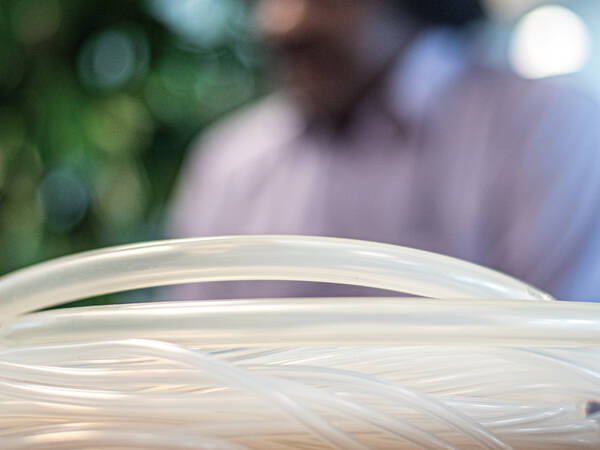 Average reading time 3,5 minutes
By Rick Nibte on 10 May 2023
At the end of April, I visited Interphex (International Pharmaceutical Expo), a pharmaceutical and biotechnology fair held annually in New York. It is the most important event for learning about new technologies, products, and services related to pharmaceutical production, biotechnology, and drug development. The fair brings together thousands of professionals from around the world. Of course, my visit was mainly focused on developments in the field of single-use technology.
India and China
What immediately struck me was the presence of major suppliers from India. It also became clear that more and more American companies nowadays have production locations in China. The main reason for this is the presence of cheap labor.
India has developed into an important player in the field of pharmaceutical production and export in recent years. Single-use components and systems are also produced, used, and exported there.
Production in Europe
Despite the new factories in China, American producers of single-use technology also indicated that they were setting up production facilities in Europe. This is to reduce transport costs for deliveries in Europe and to create a 'second source.' Personally, I believe that in our industry, we should also work towards more sustainable production, and therefore a smaller CO2 footprint, and reuse of single-use materials.
Quality requirements
We cannot say that you can necessarily buy better single-use technology (SUT) from western countries. There are many reputable manufacturers of SUT around the world, including in non-Western countries, that offer high-quality products that meet the applicable standards for quality and safety. Moreover, buying SUT from manufacturers in different countries can have advantages, such as lower costs, access to specific expertise or innovative technologies, and better production flexibility.
The quality of SUT, regardless of where the products are produced, depends on various factors, including the manufacturer's quality control procedures, the materials used, the design and production processes, and compliance with regulations and standards.
That being said, there have been incidents in the past where lower quality SUT came from various countries. Examples of this include cases of material defects, improper assembly or cleaning of SUT components, and other issues that have led to production defects or product contamination. Therefore, it is always important to verify whether the manufacturer complies with applicable regulations and standards for quality and safety, regardless of where the SUT comes from.
Benefits of purchasing in Europe
There are several benefits to purchasing single-use technology (SUT) in Europe if your company is based in the Netherlands or Belgium:
1. Proximity and fast delivery times: By buying SUT in Europe, you can take advantage of shorter delivery times and faster lead times because the products are produced and delivered closer to your company. This can be especially important in situations where you need to be able to act quickly, for example, in the event of a sudden increase in demand for certain products.
2. Better logistical support: Buying SUT in Europe can also mean that you have easier access to logistical support because transportation and customs procedures are easier within the EU.
3. Familiarity with local regulations: European manufacturers are generally well-versed in local regulations and standards for SUT, making them better able to produce products that meet relevant quality standards and regulations.
4. Quality and safety: By buying SUT in Europe, you can be confident that you are purchasing high-quality products that meet the applicable standards for quality and safety. The European Union has strict rules for medical equipment, including SUT, which ensure the safety and quality of these products.
5. Local technical support: When purchasing SUT from European manufacturers, you can often benefit from local technical support, including training and installation of the products, making it easier and more efficient for your company to use these products.
Sustainable choices:
It is difficult to determine whether purchasing single-use technology in Europe and America is more sustainable than purchasing SUT in China, India, or South Korea. Sustainability depends on many factors, including the product lifecycle, materials used, production processes, and logistics.
It is important to look at the specific single-use components or assemblies you want to purchase and investigate which manufacturers use sustainable production methods and materials. Additionally, the carbon footprint of logistics must also be taken into account. The transportation of SUT from Asia to Europe can lead to higher transportation costs and more greenhouse gas emissions, while products produced in Europe require less transportation and thus have a lower carbon footprint.
Support from the European Union:
The European Union, in fact, encourages doing business with countries in Europe for pharmaceutical companies. The EU has several policy initiatives aimed at strengthening the pharmaceutical sector in Europe and promoting collaboration between European companies.
An example of such an initiative is the European Strategy for Pharmaceutical Products, launched in November 2020. The aim of this strategy is to strengthen the development, production, and distribution of pharmaceutical products in Europe and ensure access to safe, effective, and affordable medicines for EU citizens. This is achieved, among other things, by promoting collaboration between companies in Europe, streamlining regulatory processes, and promoting investment in the pharmaceutical sector in Europe.
In addition, the EU has also made various programs and financing opportunities available to European companies in the pharmaceutical sector. An example of this is the European Fund for Strategic Investments (EFSI), established in 2015 to stimulate investment in Europe and support economic growth. The EFSI has contributed to the financing of various projects in the pharmaceutical sector, including research and development of new drugs and the development of advanced production technologies.
All in all, during the Interphex it became clear that there is a lot going on in the world of single-use technology and that developments are happening quickly.