2022-12-16 14:15:00
2022-12-16 14:15:00
Hitma Single Use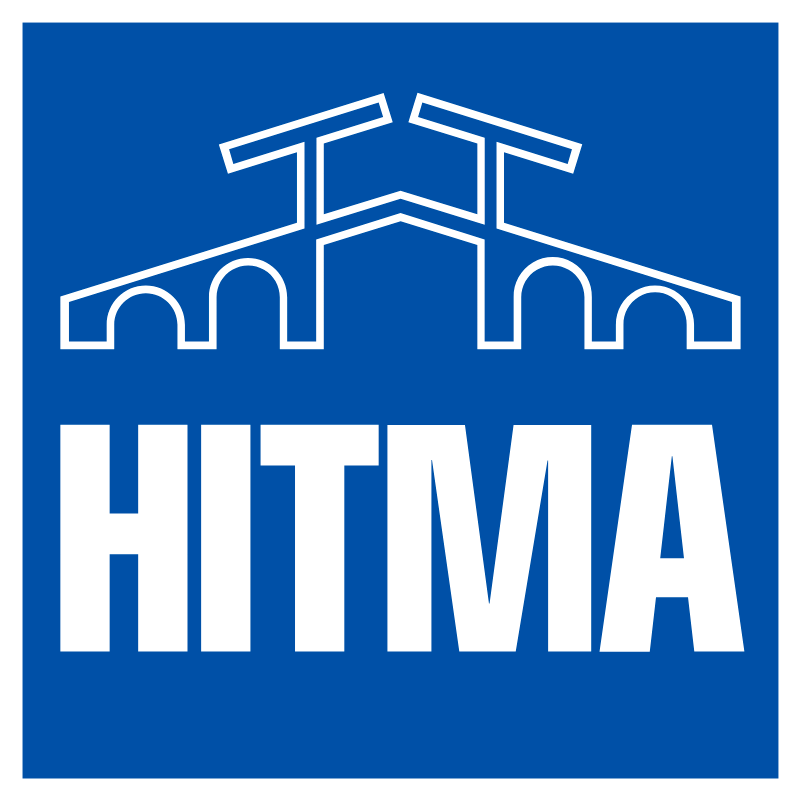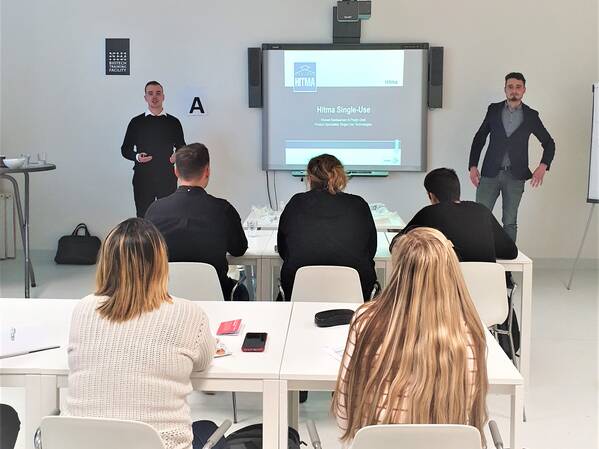 Hitma gives presentation on single-use technology at international WHO Vaccine Manufacturing training course
Average reading time 3,5 minutes
16 December 2022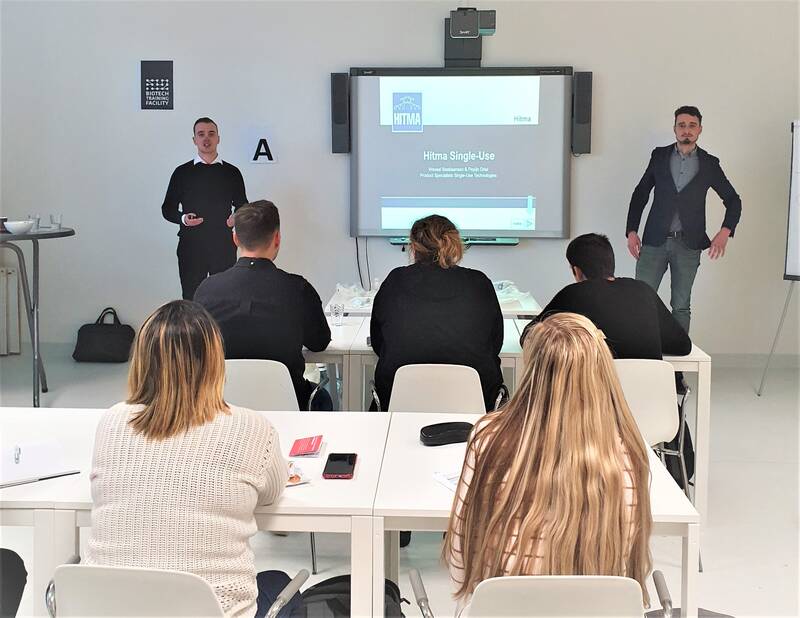 Hitma single-use technology specialists Wessel Bastiaansen and Pepijn Driel gave a presentation during a special international gathering on 12 December. The presentation was part of the 'Vaccine Manufacturing' training course organised by Biotech Training Facility in collaboration with World Health Organization.
Biopharmaceutical training courses
Training centre Biotech Training Facility in Leiden provides biopharmaceutical training in a real-life production environment fully equipped with cleanrooms, laboratories and a technical area. At Biotech Training Facility, you will learn about pharmaceutical production and quality using Good Manufacturing Practices (GMP). The facility can also be used as a pilot plant for testing equipment and processes.
The courses are aimed at various professionals, including operators, scientists, technical staff and 'quality assurance officers' (QA) and 'qualified persons' (QP). Biotech Training Facility offers a wide range of standard courses, as well as tailor-made training courses to suit special needs and requirements.
Cooperation with Hitma
Because learning by doing is also a good way for us to keep abreast of the latest developments within the biopharmaceutical industry, Hitma's single-use technology specialists also occasionally attend training courses at Biotech Training Facility themselves. We also collaborate with the training facility when it comes to our 'Single-use becomes circular project'. Expired materials that we collect from various customers go to Biotech Training Facility where they use the single-use components for their training purposes.
AND recently, our colleagues Wessel Bastiaansen and Pepijn Driel were invited to Leiden to share their knowledge on the use of single-use materials and systems during a very special training session.
Sharing knowledge with help from WHO
With support from the World Health Organization (WHO), Biotech Training Facility organised a 'vaccine production training' for a mixed group of participants from South Africa, Tunisia, Serbia and Bangladesh. A great initiative to share the knowledge present in the Netherlands on safe vaccine production with stakeholders from countries where steps can still be taken. The first two parts of the training took place online. On 12 December, the trainees were in Leiden for the hands-on part.
During this hands-on part, Pepijn and Wessel gave a presentation on deploying single-use technology in vaccine production. The differences between stainless steel, single-use and hybrid systems were discussed. And the ecological footprint was also compared (water and energy consumption, as well as the impact of transport and waste
disposal). Interesting discussions ensued among the participants. It turned out that the conditions under which they produce medicines are so different that the use of single-use systems depends on a variety of factors.
Proud of our contribution
Pepijn and Wessel were at least able to show the course participants what single-use solutions are available and what advantages single-use technology, whether incorporated into a hybrid system or not, can offer in various situations. We are proud that Hitma was able to contribute to this training course for this special international group.